Off Yer Rocka today announce Ward XVI and Master Charger as their first signings for Metal Rocka and Stoned Rocka labels respectively  – with new releases imminent from both bands.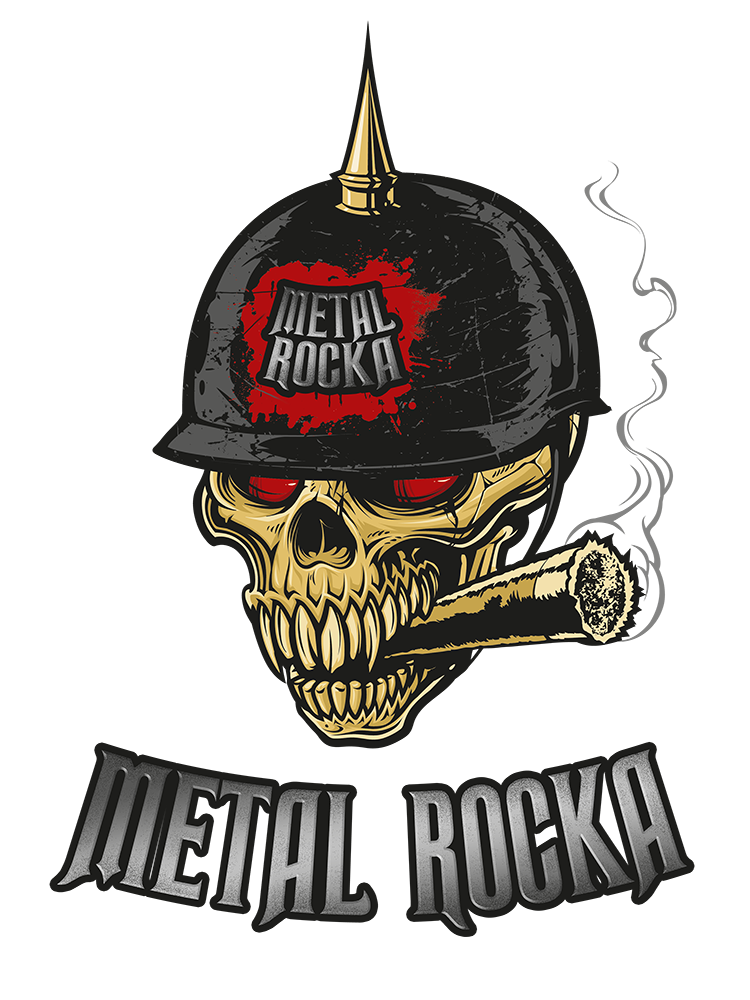 It is with great pleasure that Off Yer Rocka can announce the first signing to Metal Rocka Recordings – the incredible Ward XVI. For the uninitiated Ward XVI are a superb hard'n'heavy band from the North-West of England that expertly balances a perfect blend of rock with the theatrical beauty and intensity of your favourite classic metal bands. The band have a stellar reputation as one of the UK's best live acts and their shows are a sensual and frightening treat for the eyes and ears.
Band member Dr Von Stottenstein stated "We've been talking with the label for several months about the next album and our vision, which we are very passionate about. We absolutely wanted to surround ourselves with people who not only feel the same, but also look at how we can work together to push each other to another level. From early on we were encouraged by the passion and enthusiasm that John Ellis brought to the conversation, and his vision for where he wants to take Ward XVI"
Ward XVI's first release for Metal Rocka Recordings will be Metamorphosis – the eagerly awaited follow up to the critically acclaimed 2017 release "The Art Of Manipulation', a crazed story through the twisted mind of a female inmate of a high-security asylum.
When asked to comment on the new record, band member Psychoberrie said "We're very excited to bring you the sequel to 'The Art of Manipulation'. We faced some challenges as a band which made our second release take longer than anticipated but the concept for a whole series of albums had been planned way before the release of our debut, therefore we faced those challenges head-on and as a result, we're very excited to offer our inmates and new fans the next chapter.
Metamorphosis will be the darkest but probably the most important piece of the jigsaw detailing the making of the serial killer we came to both love and fear during the first album. We've challenged ourselves musically and theatrically with this next release and when this lockdown is finally over we promise to bring a new and exciting show to accompany a new album which we're incredibly proud of.
Inmates new and old, you are to thank for this release. You spurred us on to continue at a time when we could've given up so we dedicate this release to you and the immense support you have given and continue to give."
The band revealed the concept behind Metamorphosis : 'Deep inside the walls of Whittingham Asylum, a new inmate is tortured mercilessly at the hands of those who keep her. Consumed by a ferocious rage, she succumbs to the comfort of insanity. What emerges from the shadows is more evil and profane than any of her tormentors could have imagined…'Metamorphosis' challenges everything you think you know about the notorious fiend, Psychoberrie. Travel back to the very beginning and ask yourself: is evil born, or made?
A mother's love, formed in a haze of dolls and daisies, is blackened by merciless addiction. A little girl seeks protection from the broken and abandoned, anything to quell the monster that comes at night. Corrupted by unspeakable cruelty, pious innocence undergoes a malevolent transformation. Experience the elation of a first kill and the debauchery that ensues, culminating in a desperate run from the law.'
Metal Rocka Recordings and Ward XVI cannot wait for you to hear the next chapter of Psychoberrie's strange and terrifying tale. The album will be available on September 25th Digitally and on CD Digipack.
Pre-Order Metamorphosis here
https://offyerrocka.com/product/ward-xvi-metamorphosis-cd-mrr001-presale/
For more about Ward XVI head to www.wardxvi.com
It is with great pleasure that Off Yer Rocka can announce the first signing to Stoned Rocka Recordings – the amazing Master Charger..  The 3-piece are a hard-working, heavy, fuzzed-up stoner act from the Midlands widely known on the live circuit as a formidable powerhouse with a reputation for delivering bone-crushing sets over sublime stoner grooves.
Director of Label and Media for Off Yer Rock Rocka Recordings and Chic Festivals John Ellis recently professed "From the moment I heard the crackled opening and the first mighty riff of 'Origin of the Lugubrious' I knew this record was going to be something special; not only does this mark a massive progression for the band in terms sound and songwriting, but also demonstrates how deserved their seat is at the top table of the genre with their peers".
Hailing from the blackest heart of the Midlands, three-piece rock / doom, sludge metal outfit Master Charger formed in 2006 from the ashes of previous semi-successful bands. The experience gained from these previous bands has helped them to establish themselves and carve their own niche. After years of line-up changes, the band released their first full-length album "Unity in Black" in 2011. This was received very well and quickly helped the band gain a fan base. More line-up changes followed this album and eventually in January of 2016 saw the release of the second album entitled "Eroding Empires". This album was a step in a slightly different direction and again was received positively from fans and reviewers alike.
Master Charger have since played live across the UK, touring and playing festivals including the HRH Doom vs Stoner, HRH Metal Chapter III, Hammerfest XI. This showed the band sharing the stage with lineups that featured the likes of Monolord, Orange Goblin, Black Rainbows, Conan, Raging Speedhorn, Fireball Ministry, Dead Witches, Overkill, Alunah, Paradise Lost, Flotsam and Jetsam, Black Moth, Acid Reign, Eternal Fear, Decapitated, Warrior Soul, Nashville Pussy.
With a taste for the classic greats such as Black Sabbath, Led Zeppelin, Deep Purple, Mountain, Jimi Hendrix, Lynyrd Skynyrd, Trouble, Saint Vitus, Dust, Rainbow, Free, Atomic Rooster, Budgie, Jethro Tull and Cream, blended with the intensity of Metallica, Motorhead, Slayer, Venom, Celtic Frost, Hell Hammer, Discharge and Black Flag, to name but a few they bring a unique blend of ballsy, bluesy, groove fuelled, doom-laden and at times jammed out Rock 'N' Roll Sludge. This was later dubbed as a "SATANIC BLUES RUMBLE" when a fan best described the band's sound after a show they played at Birmingham's O2 Academy and has since stuck.
At the latter end of 2017, Master Charger signed to FatAngel Management and released their "One for Sorrow" EP in 2018. This came out on a limited split vinyl release with the Dudley Thrash Groove Metal outfit Left for Red. In turn, this saw the band return to their original form and the first recording of Master Charger as a three-piece unit, completed with an even heavier sound than before. In September of 2019 the band entered the Old Library Studios to record their follow up album to "Eroding Empires" that is entitled "Origin of the Lugubrious" set for an August 21st 2020 release via Stoned Rocka Recordings. This features a new producer Robert James who has captured the band's live sound on the recording.
Pre-Order Origin of the Lugubrious here
https://offyerrocka.com/product/master-charger-origin-of-the-lugubrious-cd-srr011-presale/
For more about Master Charger head to https://www.facebook.com/mastercharger/