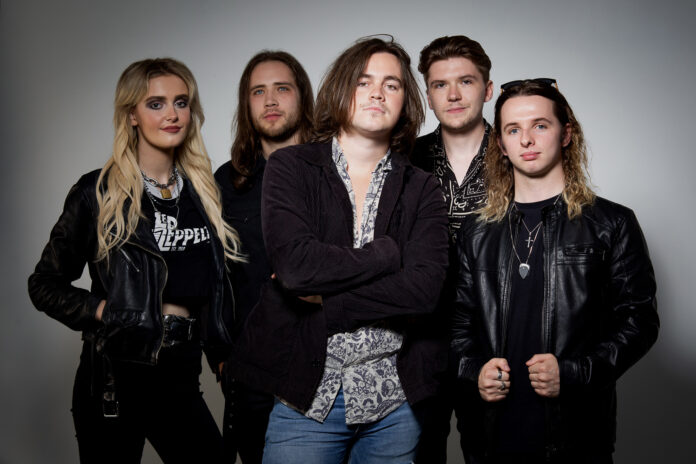 Hot off the back of their win at this year's HRH Awards, and their electrifying performances on the main stage at HRH 15, Thieves of Liberty unveil their latest single Calypso.
In their own words, the group stated that:
"Calypso is inspired by the tale of the ancient Greek goddess of the same name. It's a modernised take on dealing with someone who shares some of the hazardous yet addictive qualities of the mythical nymph. She lures you in with her magical promises and though you long for home, you find it hard to walk away."
The band were recently crowned HRH Champions 2022 which saw them win an award at a red-carpet event and perform alongside rock royalty such as The Darkness, Skid Row & Ugly Kid Joe. They were also named Fireball's Hottest Band 2019 which led to a UK Academy Tour with Less Than Jake, Goldfinger & Save Ferris. This tour included a show on the biggest fixed stage in Europe, the O2 Academy Brixton.
The band's sound is fuelled by intricate guitar-work combined with a driving rhythm section and distinct, gritty vocals which results in an all-out captivating sound. It's of no surprise that the group has already attracted high praise from organisations such as Kerrang! and BBC Introducing, and deservedly so.
Calypso is available today via all streaming outlets at the following link. You can also read our exclusive interview with the group in the latest issue of HRH Mag out now.
Photo: © Adam Kennedy