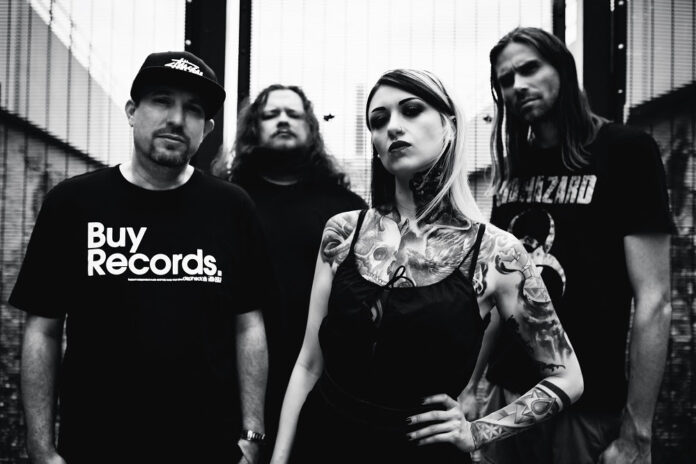 Cage Fight are soon to embark on their first-ever UK headline tour, joined by blackened hardcore trio Grief Ritual. Both bands released pummelling new records this year, so expect sheer chaos from start to finish.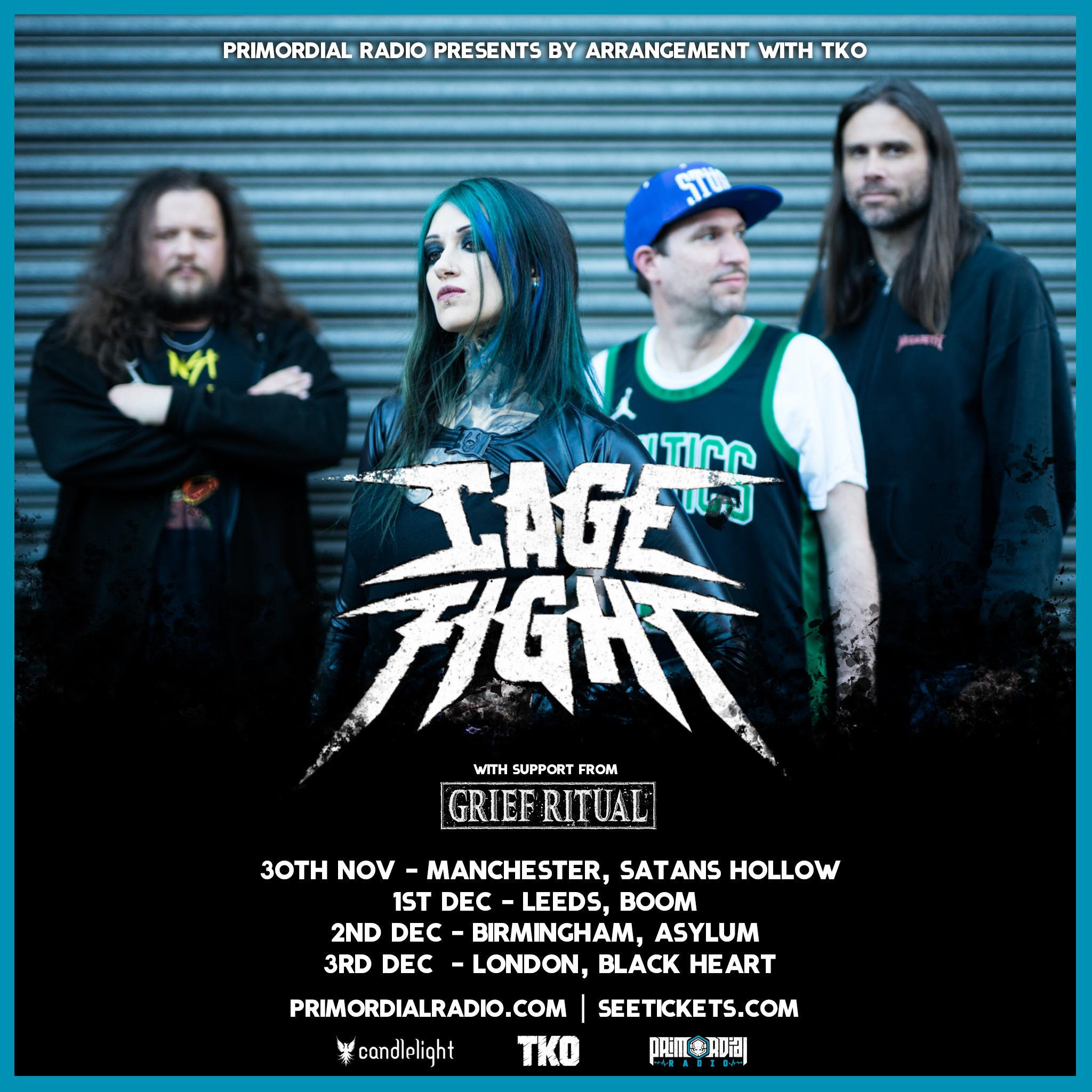 Tour Poster Photo by Adam Kennedy
Cage Fight released their self-titled debut album in May via Candlelight Records, available here: https://cagefight.lnk.to/CageFight
The themes Cage Fight shout about will be familiar to anyone who's looked at the internet over the past couple of years: racism, injustice, political corruption, the divisions among people that COVID is fostering. The vessel into which Cage Fight put their frustrations is a perfect one: cathartic, electric, aggressive, bullish.
2022 has been an explosive year for Cage Fight with the release of their highly acclaimed self-titled debut album, tours with Sepultura, Raging Speedhorn and Cro-Mags, shows with Svalbard, Napalm Death and more, as well as appearing at many festivals including Bloodstock, Burn It Down, including headlining Derby Alt Fest.
In a time where many bands are reliant on technology, Cage Fight have ditched click tracks, automation and backing tracks, and focus on pure visceral energy and aggression, resulting intensive and raw live show.
Cage Fight UK Headline Dates:
Nov 30: Manchester Satan's Hollow
Dec 1: Leeds Boom
Dec 2: Birmingham Asylum
Dec 3: London The Black Heart