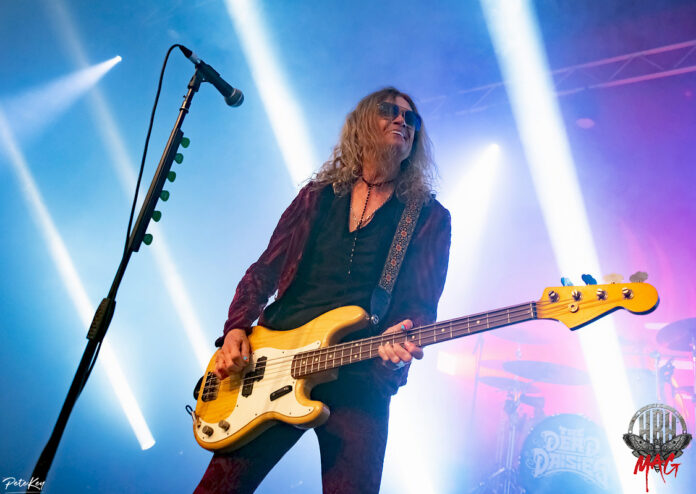 It may have been a frosty night in Wolverhampton, but despite the weather and the early start, there was a long queue outside KK's at 6.30 pm.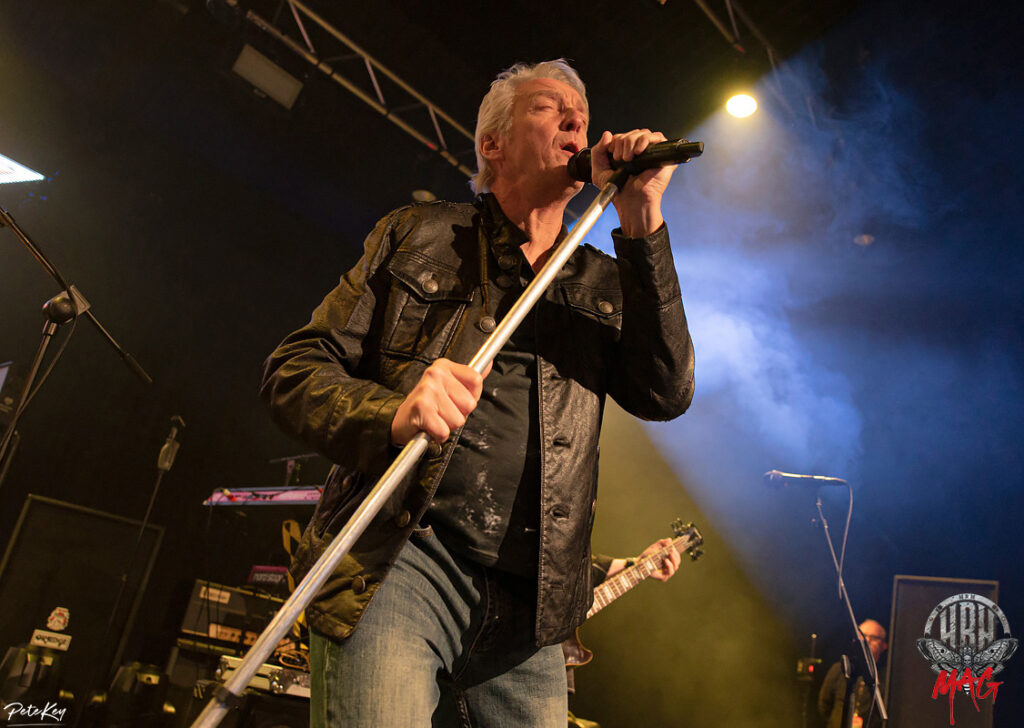 The enduring and steadfast FM were on at 7.10 pm and got the night underway with the stupendous 'Synchronised'. The five-piece belted out select tracks that covered their exstensive career and I have to say they were perfect as support. 'Tough It Out' from 2012 was as vibrant as 'Turn This Car Around' off the new 'Thirteen' album.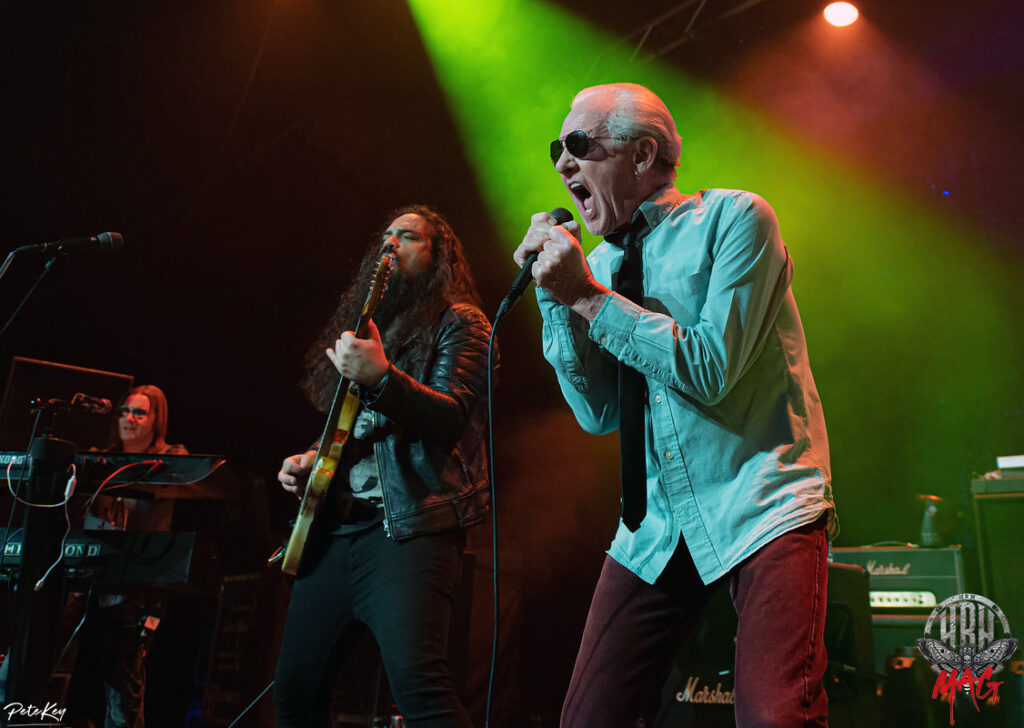 Graham Bonnet and his band were on fire. Getting underway with 'Eyes Of The World' he was in his element, even encouraging us to give the horns for Ronnie. A couple more Rainbow tunes and Michael Schenker Group numbers were ousted sublimely and the instrumental cover of Deep Purple's 'Lazy' was tremendous. A man whose career is often overlooked reminded us how he's still top dollar.
The revolving doors that see the members of the Dead Daisies come and go have now swung wide open for Glenn Hughes. Charismatic and still 'The Voice' he lunges into DD constants like 'Long Way To Go', 'Rise Up' and 'Dead And Gone' claiming them with full glory. The smoke is thick where I'm standing, it adds to the atmosphere, but the visibility is difficult at times, although I do like how it outlines drummer Brian Tichy's playing.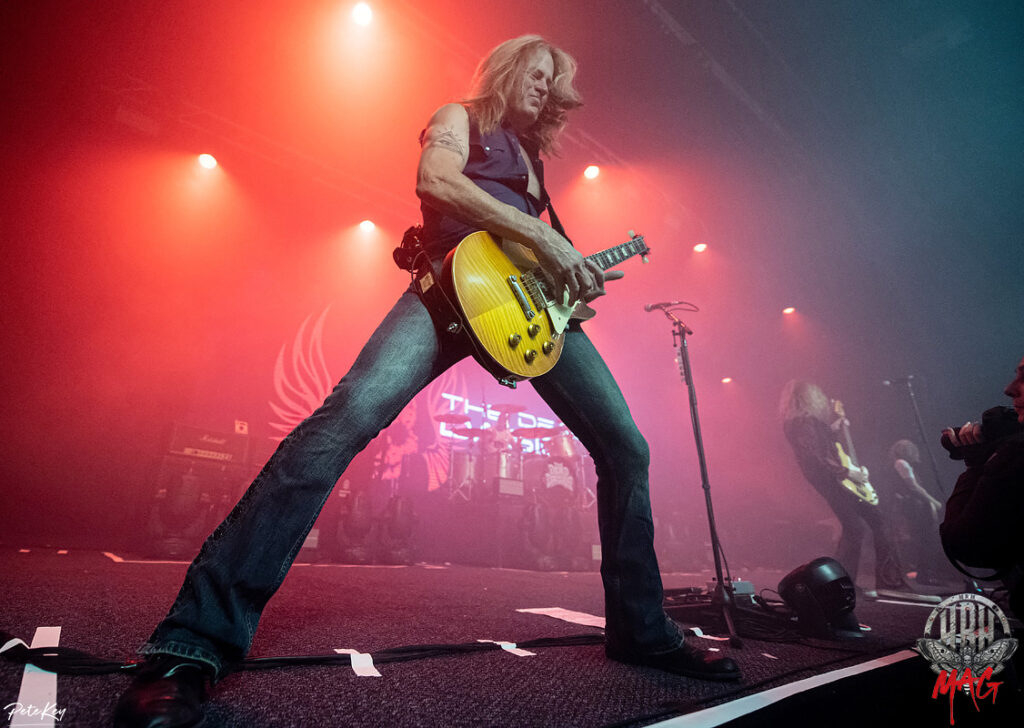 New album title track 'Radiance', is well received and Glenn's bluesy influence is evident. He interacts with the mass of fans so affectionately (well he is a local Cannock lad) and also points out old friends in the crowd. We hear more regulars like the Creedence cover 'Fortunate Son' and Brian pelts out a massive solo before guitarist Doug Aldrich strums the intro to 'Mistreated'. A rendition that had an awesome feel about it.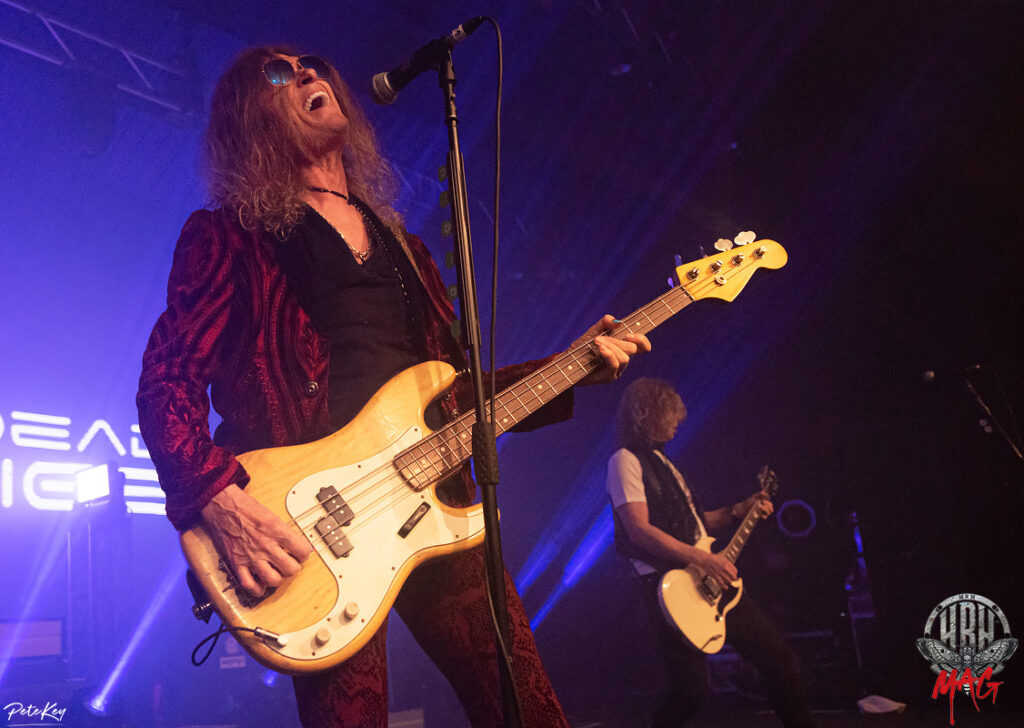 'Born To Fly' and 'Hypnotize Yourself' add more flavour to the set and the other newie 'Shine On' allows Glenn to scream immaculately. Another favourite 'Midnight Moses' by Alex Harvey is well received, the 'Hey, Hey, Hey' chorus got the crowd shouting, before they end on Deep Purple's 'Burn'.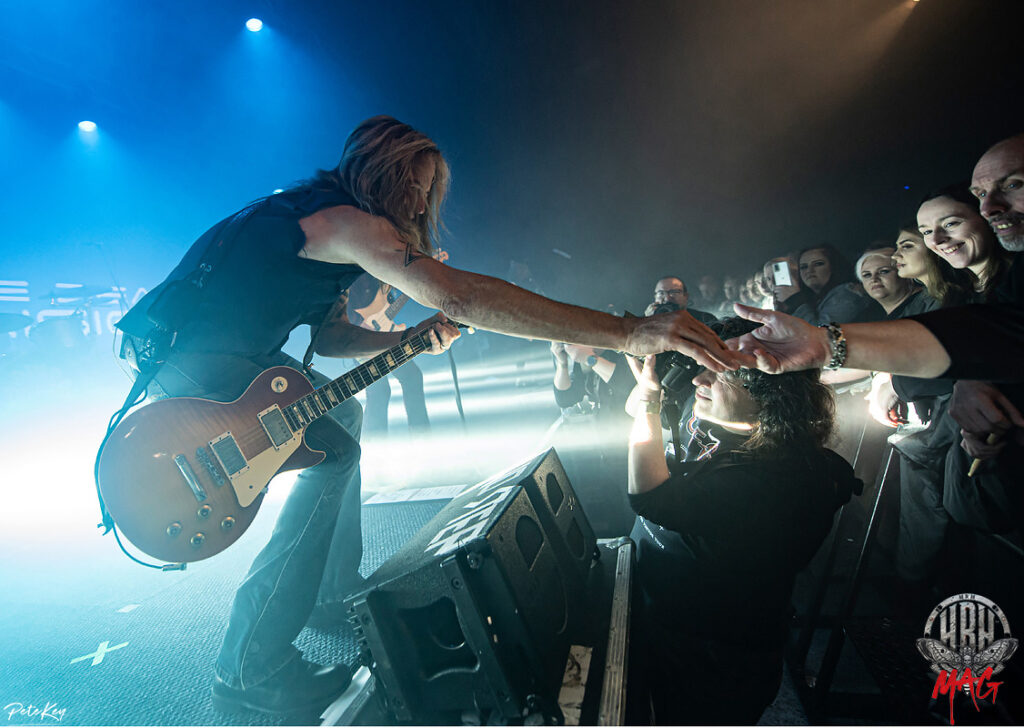 Founder and rhythm guitarist, David Lowy has certainly enriched our world with this concept. While I loved the Corabi and Mendoza era, this latest transformation is equally magical. The music pulsates with energy and vibrance, that comes from the combined experience of the band and the result is a jaw-dropping sensation.  
Words by Diane Davies, Photos by Pete Kay