LA's Bitttersweethearts captivated us with their recent single "Polly Plastic". The band are swiftly gaining new fans playing legendary venues such as the Whisky A Go Go and The Viper Room. The group are currently on a European tour which will take the US rockers through the Netherlands and Germany before concluding their current run in London.
HRH Mag Editor Adam Kennedy recently caught up with Bittersweethearts' enigmatic lead singer Zoe Infante to get the lowdown on the band.
What was last year like for you as an artist?
It was hands down, the craziest year of my life. I started the year married, and I'm now divorced. So, 2022 was insane for me. I also started this band last year. Going through a divorce and starting this band has been honestly life-changing, but for the best, I'd say. There were so many unexpected turns that ended up so beautiful. I'm lucky to be where I am right now.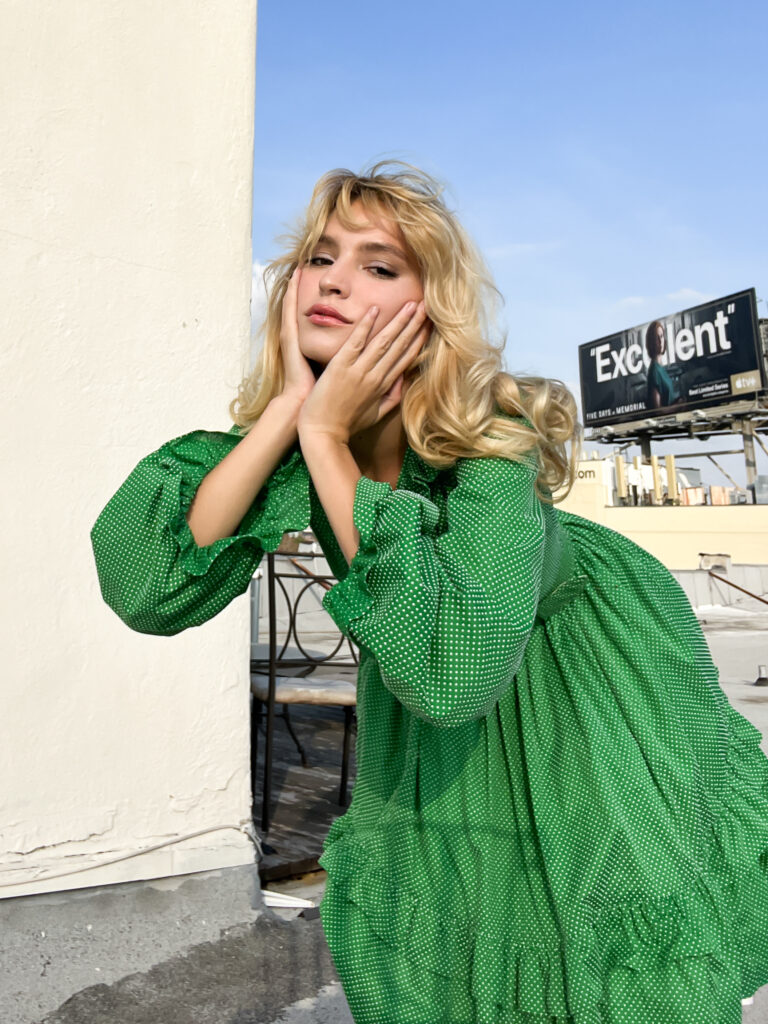 What has it been for a group like Bittersweethearts starting out in the LA scene?
I had a band for five years prior to this one. So, I grew up in the LA scene and it is very competitive because there's so much input from everyone around you trying to do the same thing. But the great thing about the LA scene is that there's a little bit of every genre, so you can still find your fan base because there is a little scene for everyone in LA. So, it's great. It's very competitive but also very diverse, which is good.
When you think of LA, you think of those legendary venues like the Whiskey and the Viper Room. What's it like playing these iconic rooms in LA, and do you have a favourite?
My favourite is probably the Whiskey. All of them have a special feeling. You can feel the history. My dad played there in the 80s. It's not glamorous, but I love the history behind it and paying respects to what it used to be and how it used to start people out, including some of the biggest musicians to this day. It's an honour to play in those places – I love it.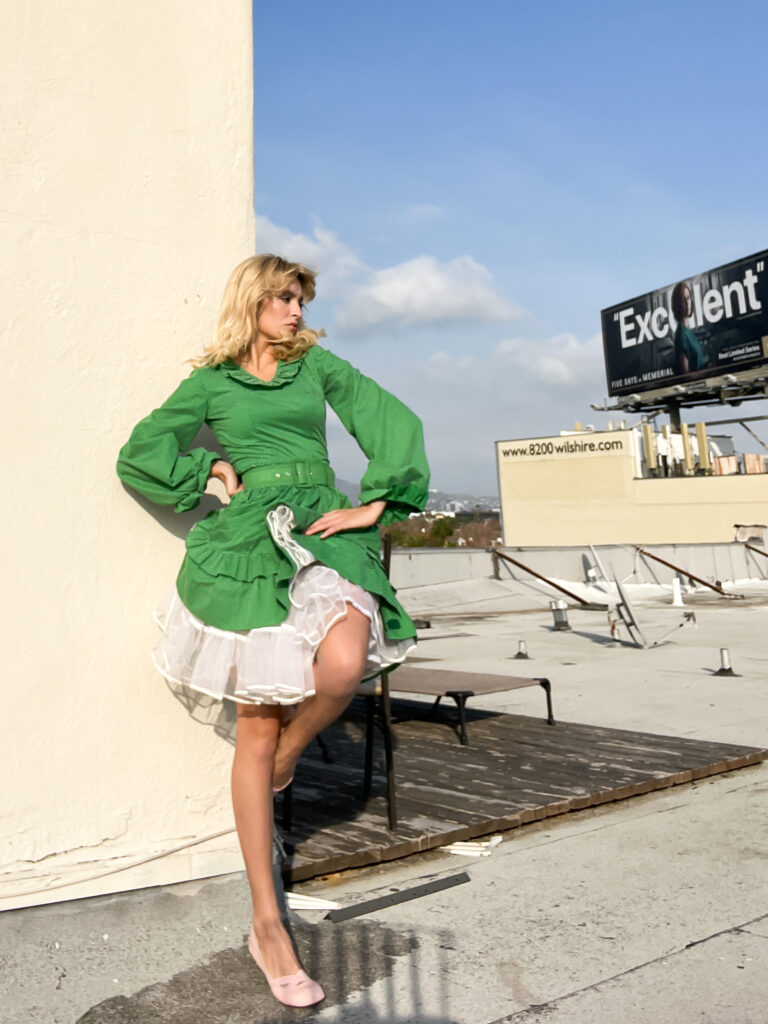 You recently released a new single, which is called Polly Plastic. Can you tell us a little about that song and the inspiration behind it?
So, Polly Plastic is about growing up or trying to fit in with people in LA. I moved to LA two years ago, it was super hard to find people who have something real about them and just trying to fit in. It's so hard in a world where everyone's just trying to be something they're not. It's so competitive and so fake – it's hard to find a real genuine connection. But also, everyone in LA is trying to get by, and you have to feel for them because, in one way or another, you are there trying to find people to fit in with. So, it's definitely about some of the fake girlfriends I tried to make in LA.
The video for Polly Plastic is also very cool. Can you tell us a little bit about the video?
So, there's this doll that me and my sisters would play with growing up, they were called Polly Pockets. It was a Barbie-type doll, and you could snap on a million different outfits: plastic little clip-on outfits. So, Polly Plastic is kind of like that, but in real life, it's not just a doll that is a reality in LA. People are just these pawns in this LA world.
Polly Plastic, who I played in the video, is just this fake plastic doll Barbie figure who's trying to be perfect and trying to fit in, and she's trying to do everything right. By the end, she breaks free, and it's just like I want to be who I want to be, and I don't care what anyone thinks of me. Especially the beauty standards for women – that was a big thing for me in the video. Everyone's trying so hard, but there's also a reason behind that, it's such an impossible, tricky world to live in being a woman keeping up with beauty standards and the pressure that LA puts on young women and just the industry and everything like that. So, all around, I feel like it's empowering to do what you're going to do and be who you're going to be – you don't have to impress anyone.
As a songwriter, do you like to write from a personal place? Does it give you more fire when you're on stage because you're singing about things that mean something to you?
I honestly don't think I've ever written a song that isn't from a personal experience. Some may be harder to read because I'll use a metaphor or something else, I will be more discrete, but everything comes straight from my heart. Something that I've experienced, something that I'm feeling, something that I'm thinking about. I don't know, I'm just so emotional, I've been writing poetry my whole life and I have so much emotion. The only way I know what to do with it is just by writing poetry, and that poetry turns into songs. I have endless things to write about, just depending on the day, depending on my mood, it all just comes straight from inside me – straight from my heart, which I think is special because then I'll have a relationship with each song. I'll think about a time of my life that they got me through – it's a special feeling.
Do you think writing songs is therapeutic? Do you feel better after you've written the song?
Absolutely. It's like making art with a feeling you have inside and just getting it all out on paper and making an art piece out of that. Then releasing that and having people then relate to it is just the best gift in the world. I would not trade that feeling for anything. Hate To Love, my first single that I released, was the first song I wrote when I was going through my divorce. So many girls have reached out to me on Instagram and said I needed this song so much – this saved me. To see you go through something and to have this art that I can listen to helps me get through this time. Whether it's about a divorce or a breakup or anything, I love that people can interpret my songs in their own way, it's really special.
Do you have your plans for 2023 mapped out?
So, I know that we're going to have a new album. I'm just going to keep writing and then see how the tour goes. I think maybe we're just going to go on another tour – we'll see how it goes. I feel like we're kind of just launching right now. So, depending on how things go, God willing, we'll see – that will be telling as to what we're doing this next year. So yeah, I'm just super excited.
Bittersweethearts will make their eagerly anticipated UK debut with a show at the Fiddlers Elbow in London on 25th January.
Words & Photos by Adam Kennedy