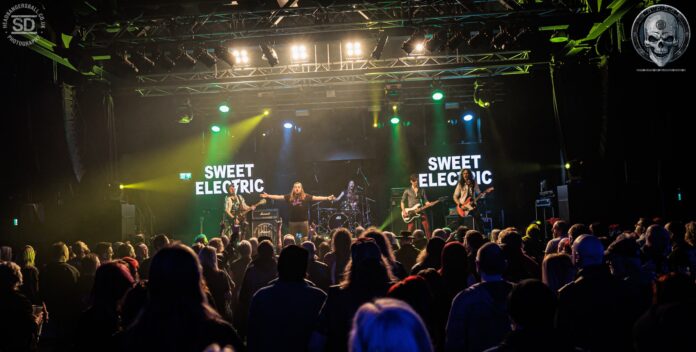 HRH NWOCR recently returned to the O2 Academy Leicester with another action-packed two-day line-up. HRH Mag's Diane Davies, Simon Dunkerley and Arta Gailuma were on hand to witness the proceedings from Day 1 of the event.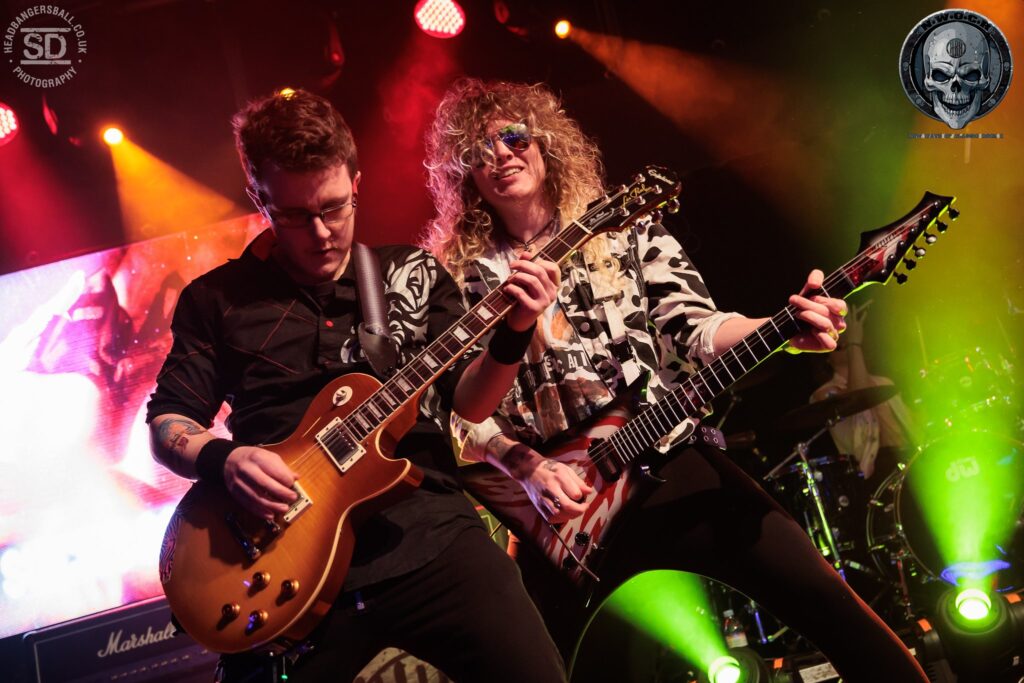 At the start of the Day 1 proceedings, there was already a fair crowd in the main room for openers BAD ACTRESS. Warming us up with an original brand of sleaze, they may be young and fresh, but what an impressive show. The cover of Poison's 'Talk Dirty To me' and the synchronised leg kicking was brilliant.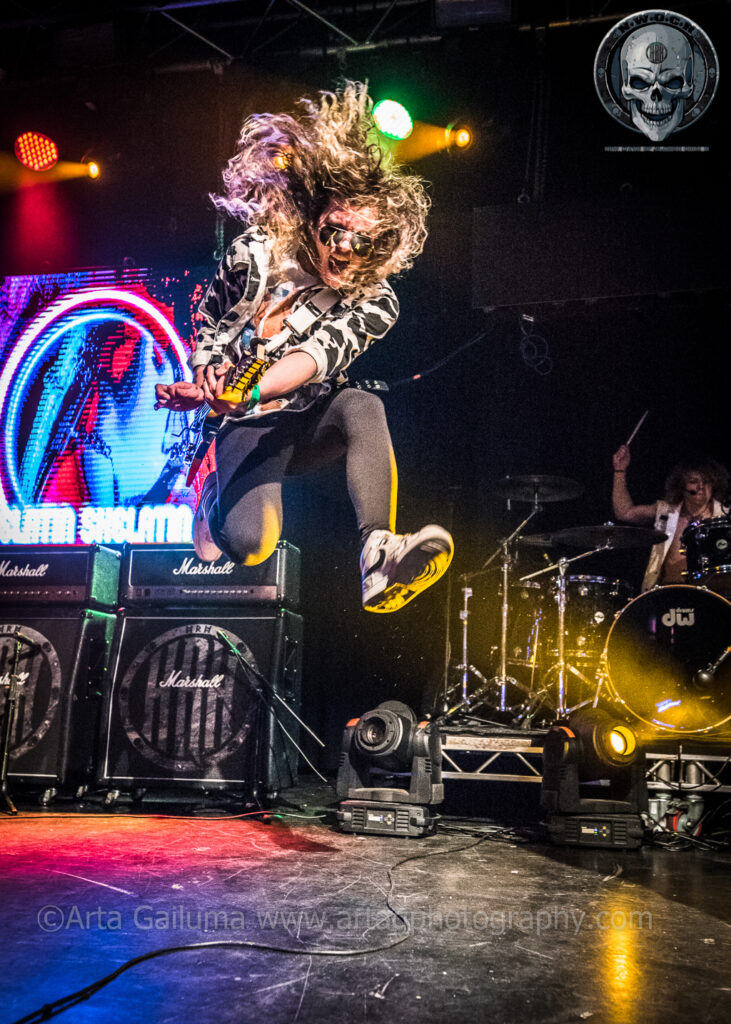 BETH BLADE AND THE BEAUTIFUL DISASTERS followed, and the feisty singer is on form today. Superb at keeping the audience in her grasp, we hear a mash of old and new, 'Sin Eater', 'Lost In You' and the ever-popular 'Jack And Coke' being highlights.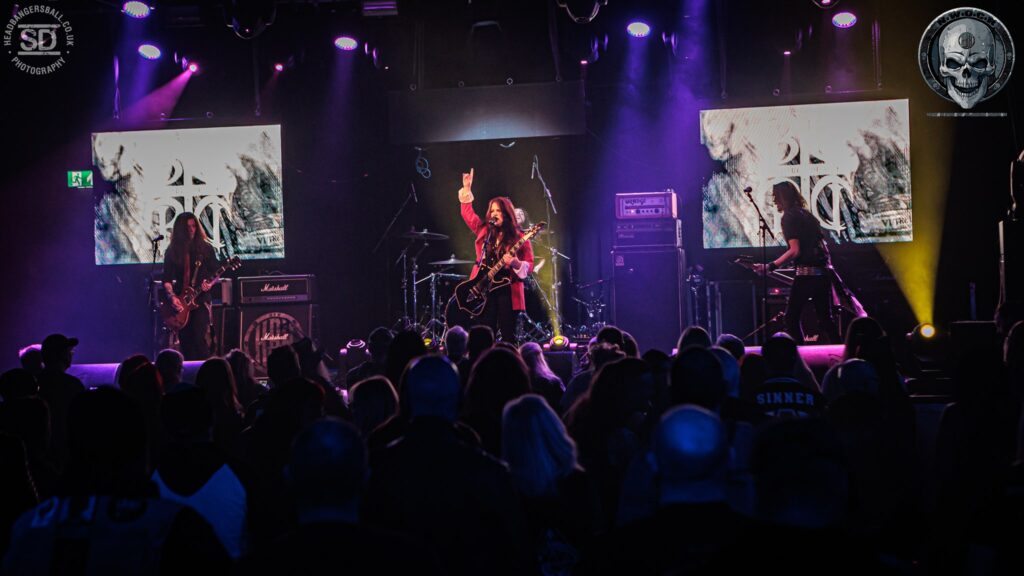 Brad Marr (Massive) introduced us to his latest outfit, no not the glitzy gold one he's wearing, SWEET ELECTRIC. Not only a gathering of fine musicians, but this is also shiny rock on a different level. Brad bashes a Cow Bell while leaping around the stage to original tracks like 'Heir To The Throne', Livin' It Up' and 'Killer Katherina'. Wow, they blew us away.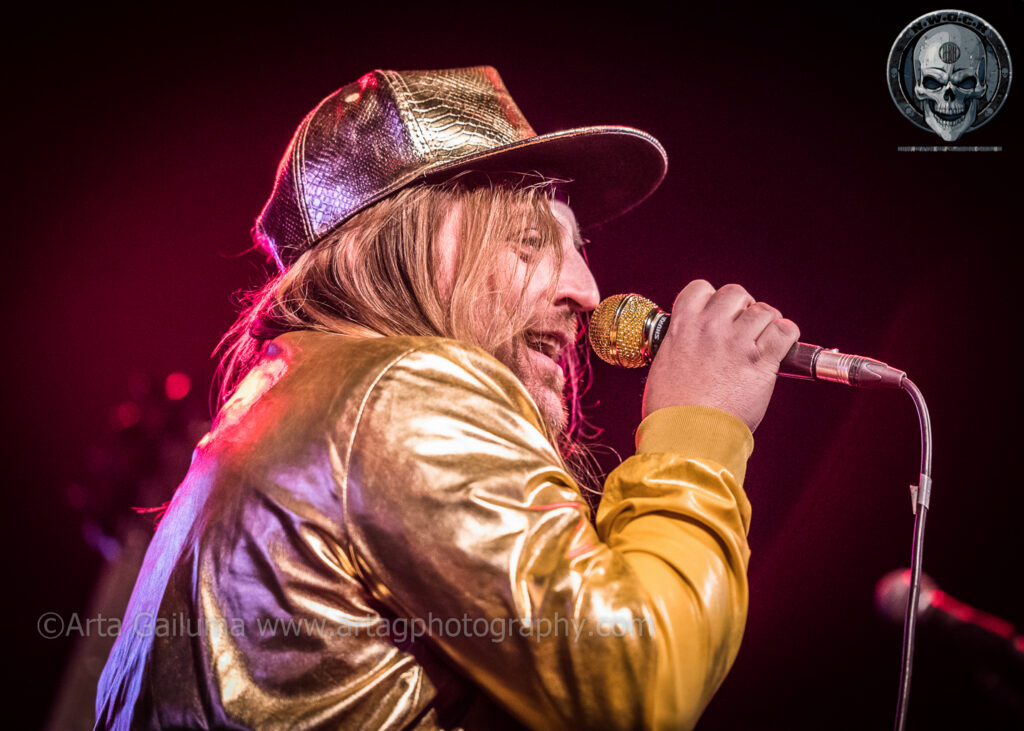 Longstanding members Dave Kerr and Andy Mewse of SILVERJET have their set tuned to perfection. A mix of aggressive strings and melody make this band stand out for me. They dish out the delights of 'Take My Pills', 'Everybody Used To love You' and the newer 'Nasty Wish' before leaving with 'Hell Yeah!'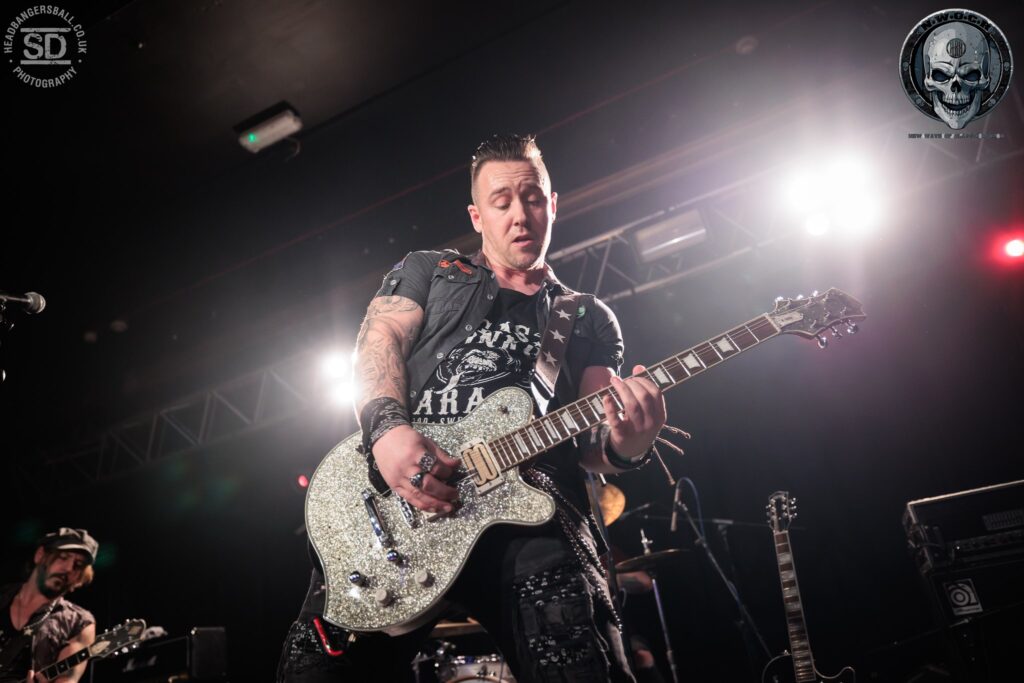 Back to the ground floor COLLATERAL are just appearing. The shock of guitarist Todd Winger's recent departure is evident at first. However, nothing prevents Angelo Tristan from making an entrance and raising the temperature, this time it's his black see-through mesh top! They fire up 'Lullaby' and 'Big Shot' encouraging us to singalong and as usual, they get the room buzzing with their lovable approach. 'Midnight Queen' and eventually 'Merry Go Round' steals the show.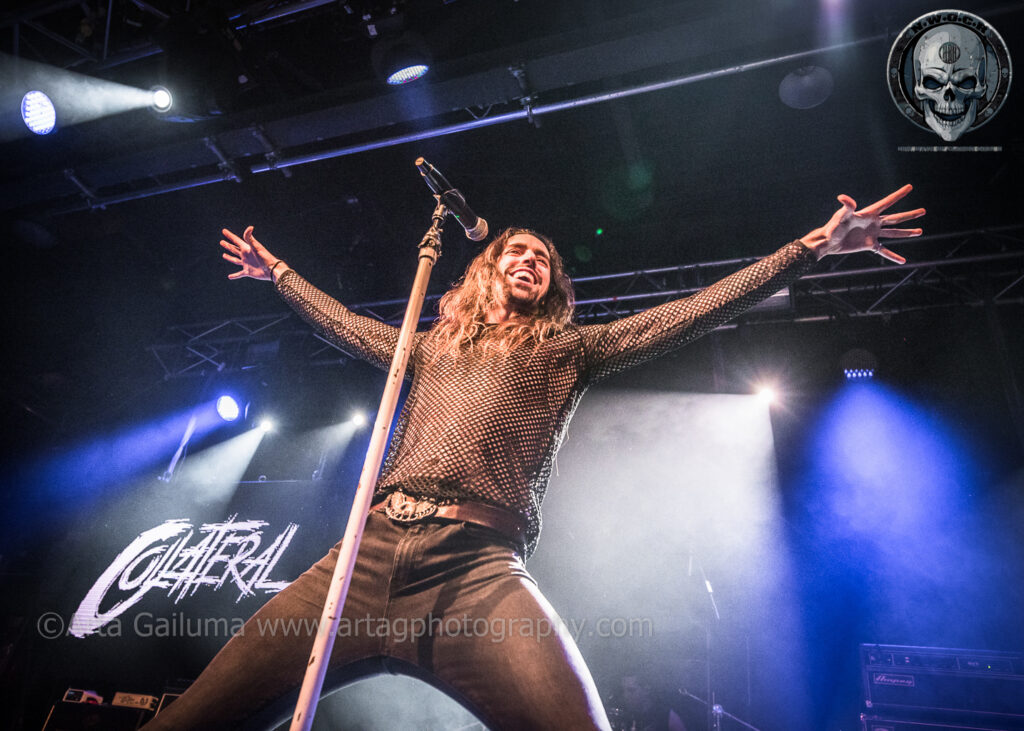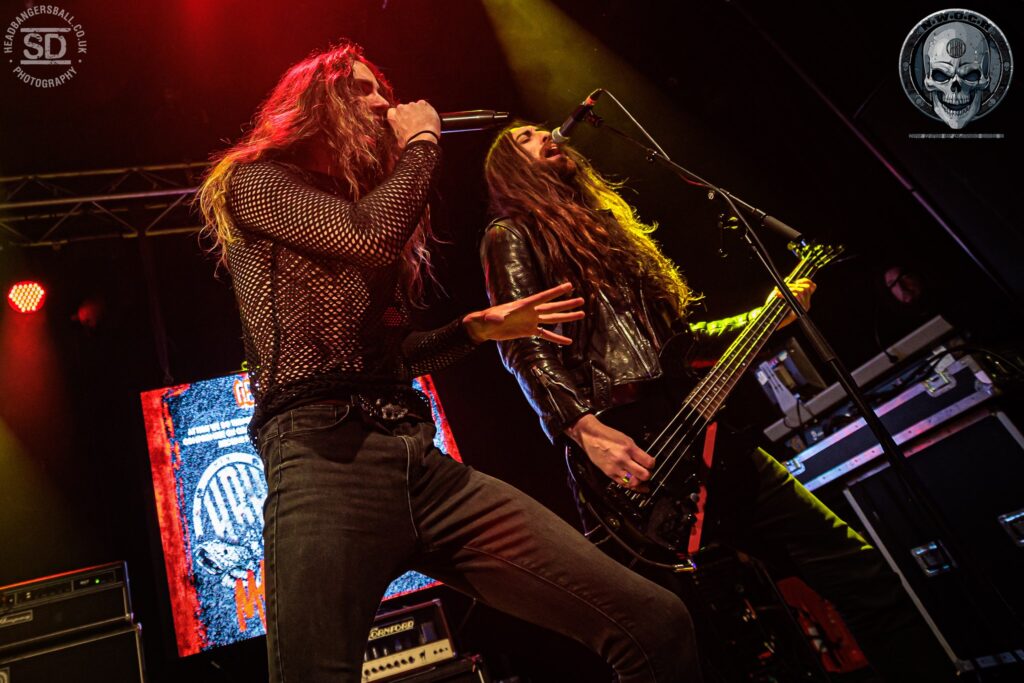 In the smaller room MAD HAVEN, have only just returned from gigging in Australia, 'we're not jet lagged at all' they tell me. The room is full for the three piece, and they pull out all the stops tonight, from Tom grating his strings on the barrier for feedback, to hearing the new song 'Liar'. Grab the live album 'The Wait To Continue' for an introduction.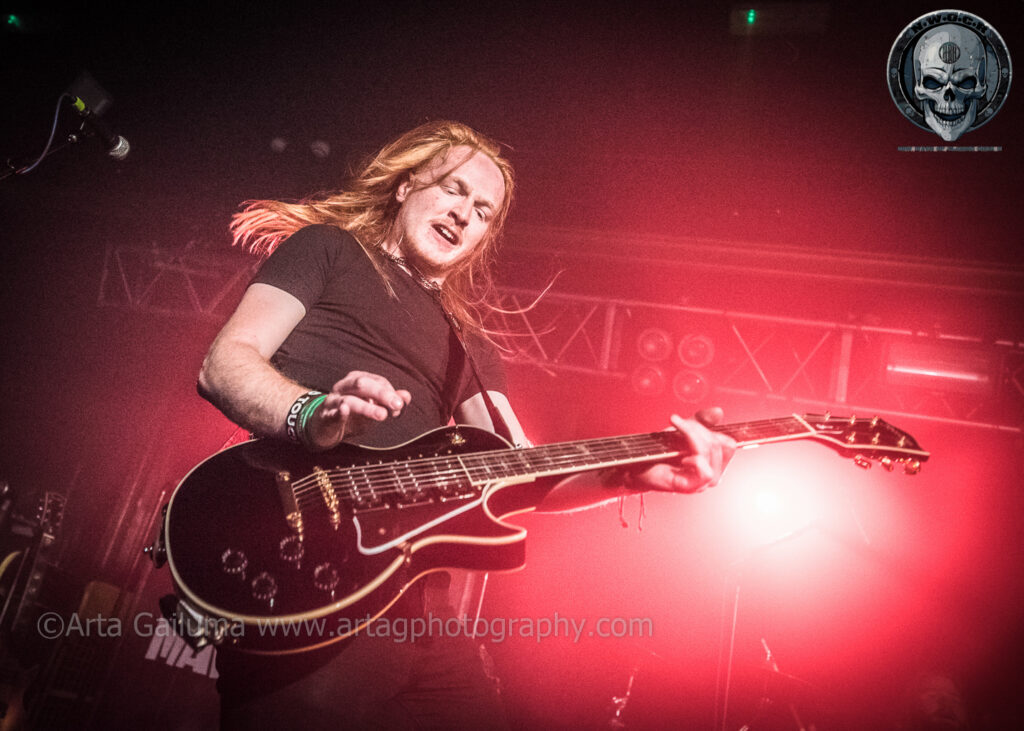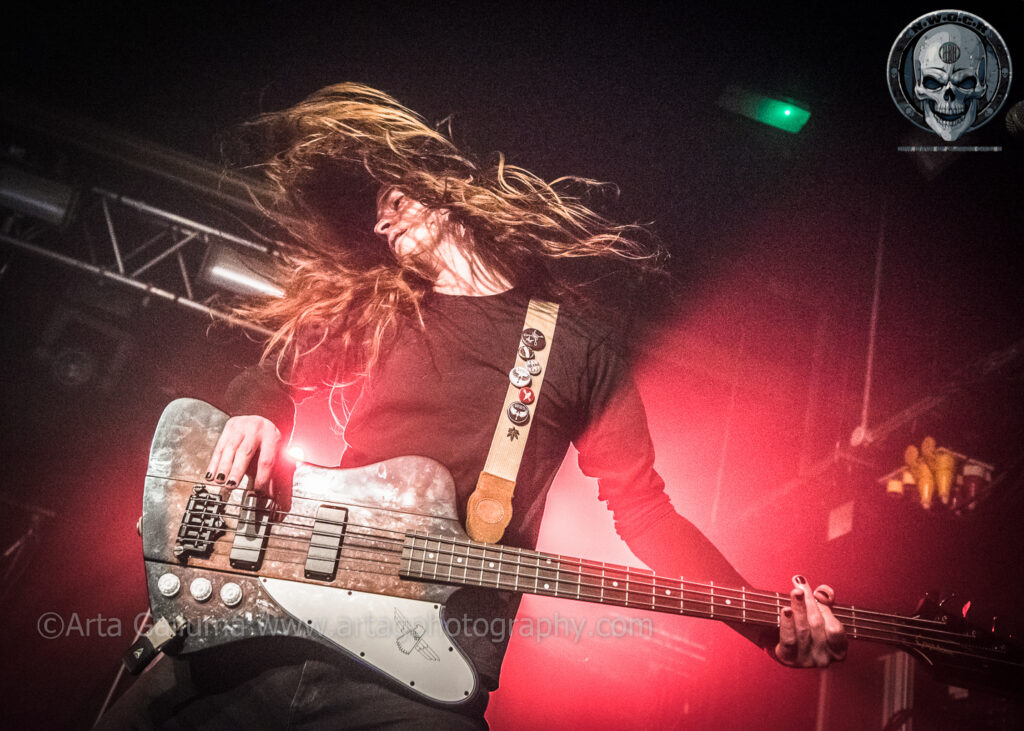 SONS OF LIBERTY offer Southern Rock with finesse. They cruise into their songs with ease and the reaction from the HRH crowd is sensational. Rob Walker up front with Fred Hale and Andy Muse on guitars are totally gelled. 'Ruby Starr' is a firm favourite with SOL fans, being last on the list.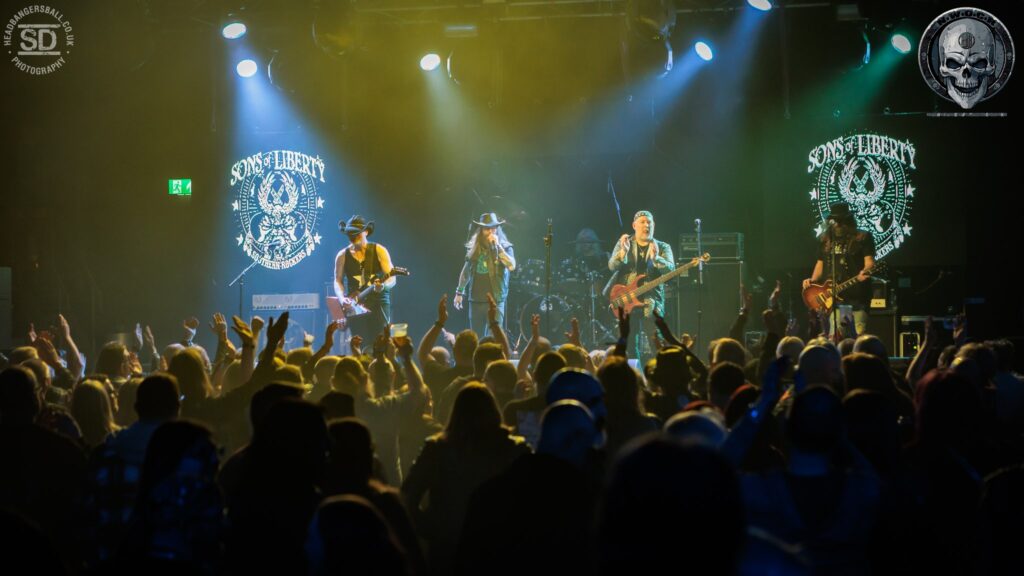 Welsh wizards of unrefined rock PEARLER headline over on stage two. Wendell Kingpin and Co thrust themselves into pulsating tracks, that leave us gasping. No breaks in-between and the frontman does keep us amused with his sense of humour.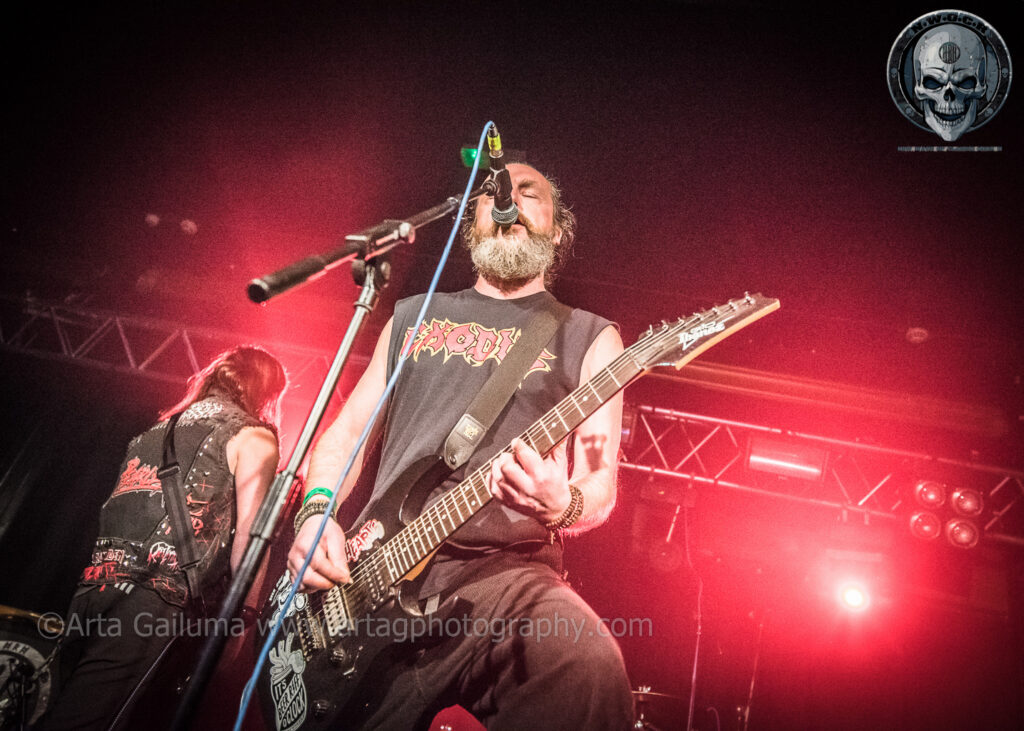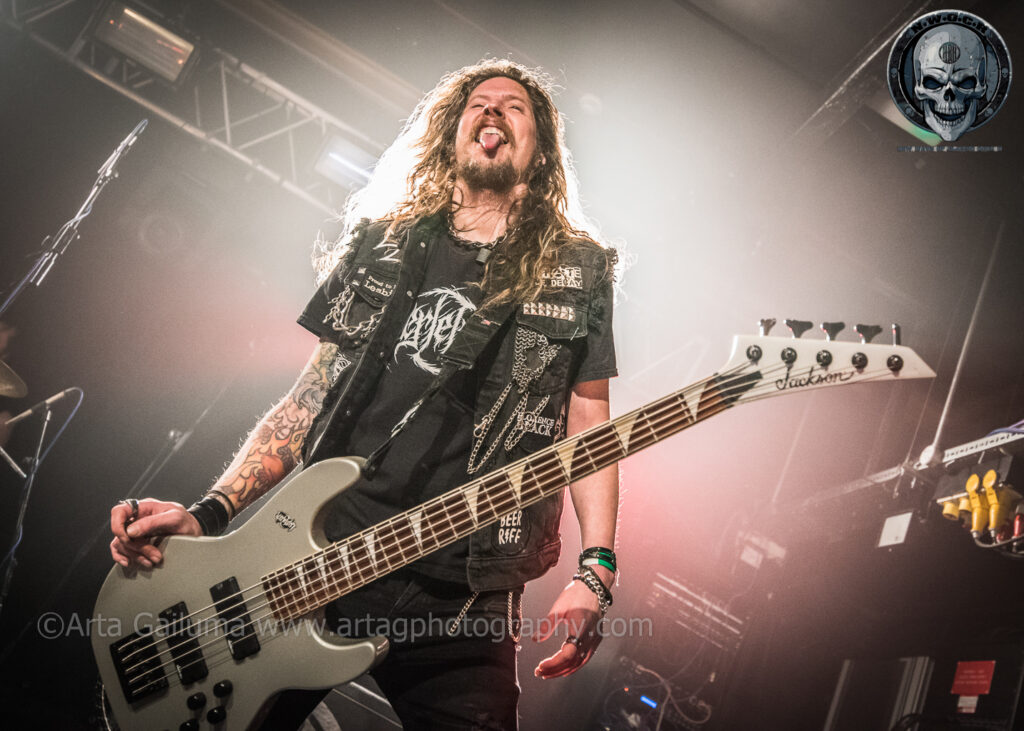 I wasn't the only one who hadn't seen THE JOKERS before so being unknown and a technical hitch after one song didn't help matters. It took all the experience of vocalist Wane Parry to turn this around and he did just that. Tracks from 'Rock And Roll Bones' and 'Hurricane' were well received and well before the end they had the audience enthralled.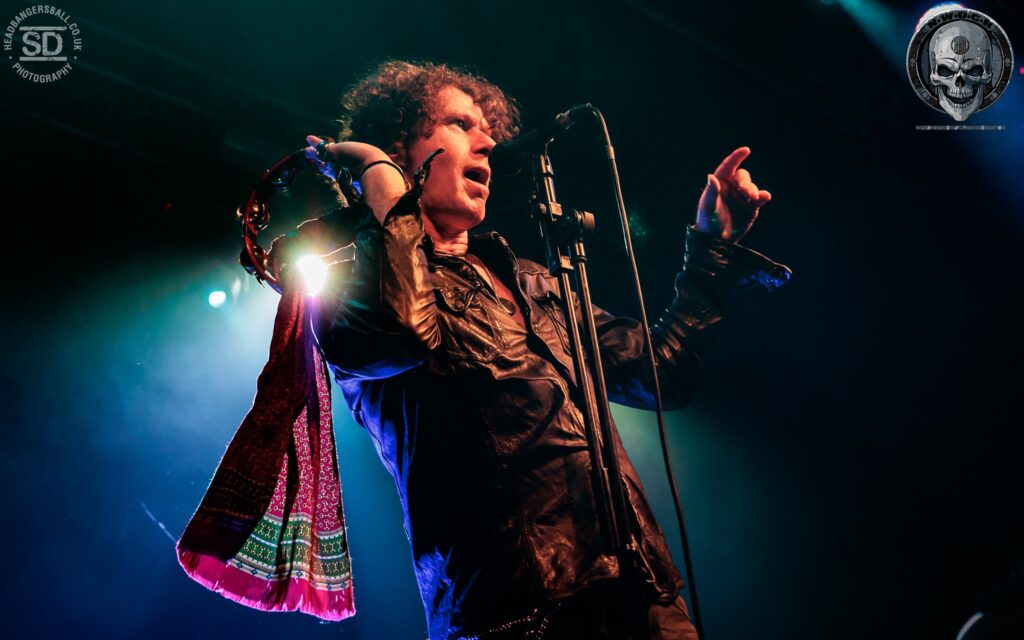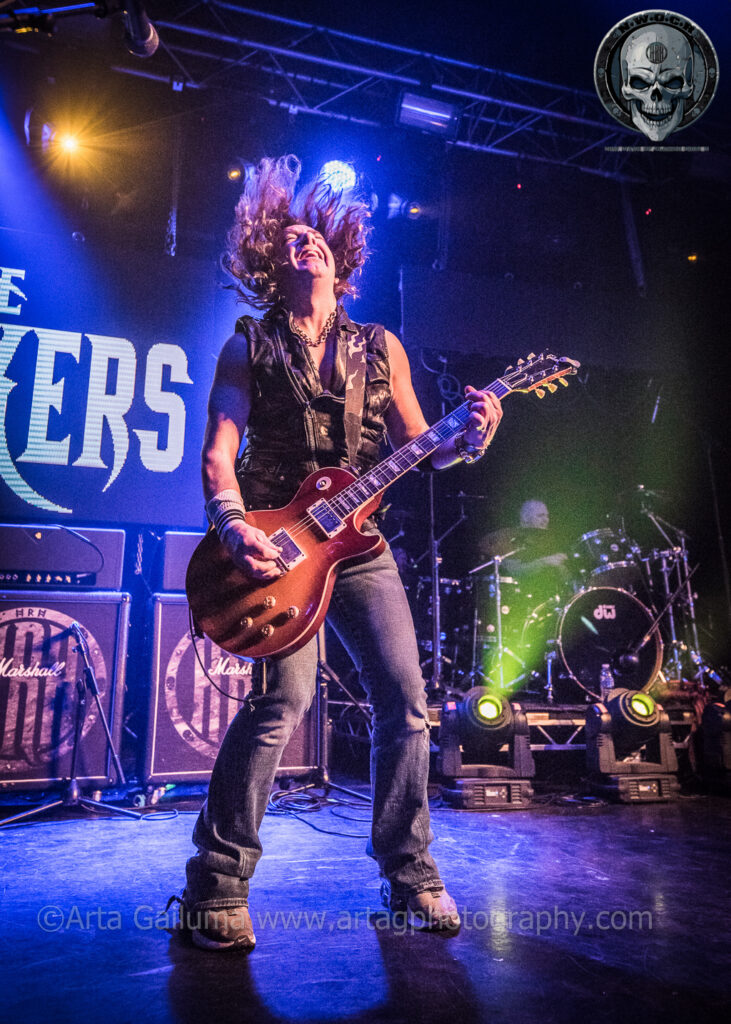 Who better than VEGA to round off the evening, churning out massive favourites including 'Worth Dying For' and 'Every Little Monster' before their fans. The set was electrifying, and it was the first time I'd seen this particular line-up, who looked so together, all the way to the finale of 'Hands In The Air'.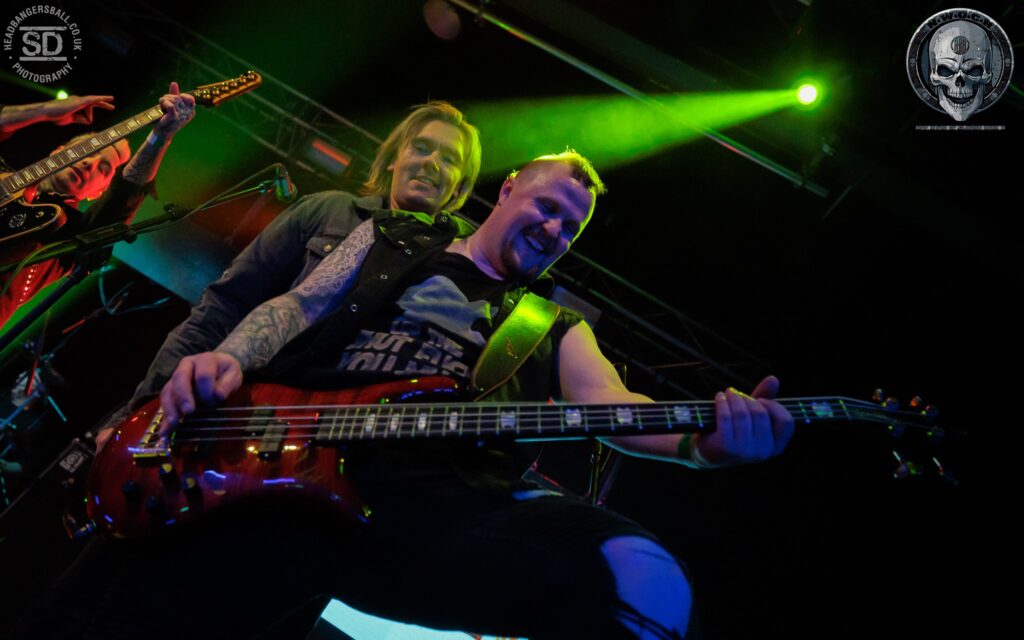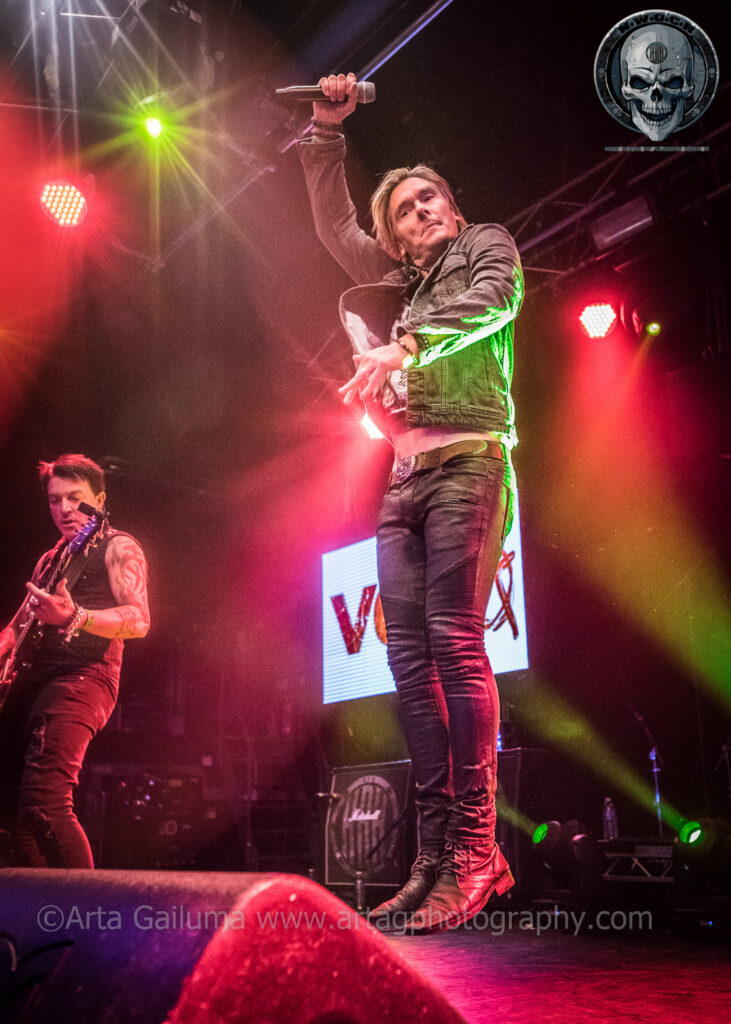 The end of Day 1 and it was so cool to meet up with the HRH family and friends again. A flurry of bands who all gave 100% and some exceptional performances.  
Words by Diane Davies
Photos by Simon Dunkerley & Arta Gailuma